Software Companies and SaaS Startups building successful Communities
Serving customers through help desk software or knowledge base software is one way of keeping them happy. The other way is to make them feel that they are part of a huge community. I will be researching companies using community software to build engagement with their customers.
This blog helps enterprise software companies and SaaS startup founders learn how they can build communities to engage with their customers and also bring more prospects to their website and convert them into customers.
I build communities using Circle.so . Click on the below link to learn how you can built your own online community.
Write to Venkat for consulting to build your online community.
Before you move on to the SaaS community listing, I would like to welcome you to a SaaS Founder Community which I am trying to build on Facebook Groups. Kindly feel free to be a part of the community clicking on the below link.
The reason I launched this SaaS community Facebook group is that it helps me not worry much about my monthly expenses. I manage ChandraSaaS as well as a number of other SaaS directory and online magazine networks. So, feel free to write to me to sponsor your software product or services. 
A full-service provider of eLearning solutions, Open LMS relies on free and open-source technologies to give students an effective and interesting learning experience. They offer a variety of products like Open LMS EDU, Open LMS Work, and Totara. The company is based in Indianapolis, Indiana.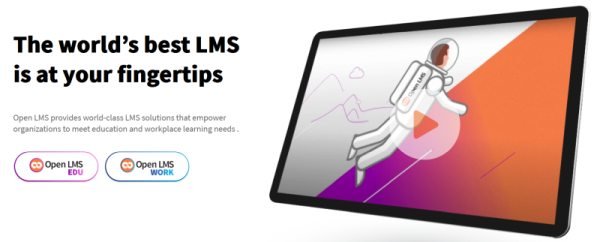 The Open LMS is one of the most active communities with over 1500 members talking about elearning.
2. Quality Tribe – CX quality community for customer service professionals
Klaus is a SaaS platform that helps businesses enhance the quality of their customer service by making internal feedback simple and systematic and predictable. Klaus is based in Tallinn, Estonia.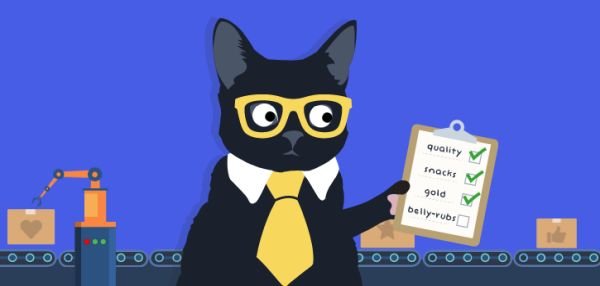 Find Customer Service Jobs in Quality Tribe Community
Quality Tribe helps you connect with experienced customer service professionals. They also use the community platform for existing customers of Klaus to learn how to use the product better. The best part about this customer service community is that they have used one of the spaces as a job board to list QA, CX, and other customer service jobs.
3. UXPin – Community for UX Designers
Using UXPin's design editor, you can create the ideal user experience from beginning to end without ever leaving the app.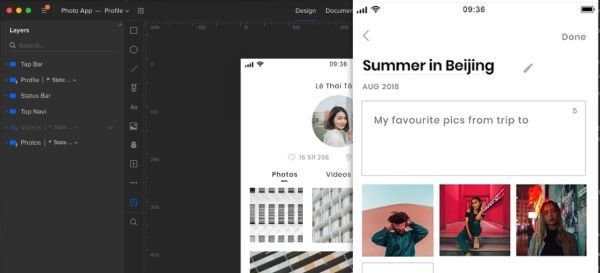 Their community for UX designers covered varied topics, from UX best practises to product discussions. They also have a forum where you can learn about tips and tricks for user experience designers and post UX inspirations.
4. Pipedrive – Sales and Marketing Community
Pipedrive is one of the most famous SaaS startups, which has over 95,000 customers using its product.
Pipedrive engineers were inspired by the tried-and-true methods of successful sales professionals when developing a platform that allows salespeople and teams to concentrate on learning and repeating their most effective process in order to close deals.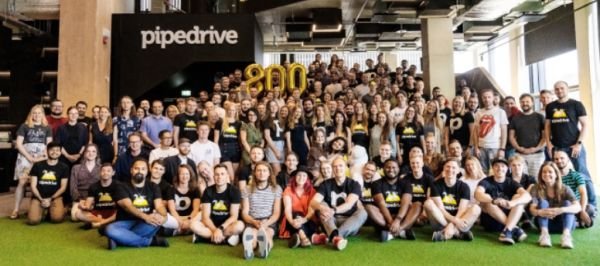 Pipedrive is a leading sales CRM software that runs its sales community using Tribe community software.
The community has more than 50,000 marketing and sales professionals and the best part is you don't have to be a Pipedrive customer to join. The community is open for all sales and marketing professionals.
The community discusses topics such as sales strategy, marketing, customer success, and also a board to help sales and marketing professionals learn and grow in their careers.
5. ConvertKit – Creators Community
ConvertKit revolutionised the creators' economy like no other startup did.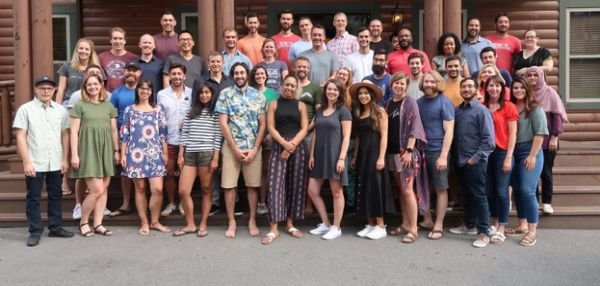 ConvertKit is email marketing software designed specifically for online creators, such as authors, makers, podcasters, photographers, YouTubers, teachers, artists, and other individuals who are shaping the future of the Internet through their work. They chose to use Tribe Community software to run their community for creators.
SaaS Communities
I really wish SaaS founders would realize the need for online communities to engage with their prospects and customers. One of the biggest advantages of running a public customer community is that the forum topics are also optimized for search engines. So, there are chances of getting better organic traffic through the conversations happening in your Customer Community for SaaS Products.
***
Write to me to feature your community on CommunitySoftware.co
I will also be happy to do consulting work to help your business or nonprofits create communities for your members.
Venkat